We ensured that we incorporated ingredients that support our skin to help us cleanse bacteria while lowering the free radicals that cause skin aging issues.
Developed and manufactured in Canada, FERI Flawless represents a new direction in skincare, protecting our skin while helping us achieve the healthy glow of youth.
We created a product without compromises. A product that delivers on its promises.
We ensured that FERI Flawless meets our standards of excellence.
Finally, a spa quality product for all skin types, ages and genders that delivers on its promises!
" Over the past 40 years, I have worked for billion dollar cosmetic companies but this is the very first time a company gave me a blank cheque to formulate the best that nature and science has to offer."
- Tom H, Formulator
FERI Flawless is formulated without the following:
Animal products or by-products | Artificial flavours | Synthetic dyes | Sweeteners | Parabens | Petrolatum | Mineral oil | Talc | Carbon black | Formaldehyde donating preservatives | Phthalates | Sodium laureth sulfates (SLES) | Sodium lauryl sulfate (SLS) | Triclosan | Tiethanolamine (TEA) | Colorants | DEA | Argireline
---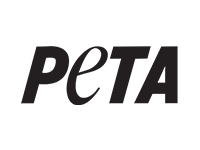 People for the Ethical Treatment of Animals (PETA) is the largest animal rights organization in the world, with more than 5 million members and supporters. PETA focuses its attention on the four areas in which the largest numbers of animals suffer the most intensely for the longest periods of time.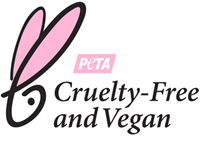 This Cruelty Free symbol certifies that no animals were used to test this product. No animal products or by-products were used in the manufacture of this product.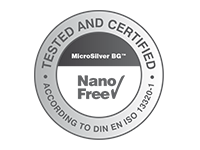 Only micronized, large particle silver inert to the human body was used in the manufacture of this product. Nano, colloidal and silver water was not used in this formulation.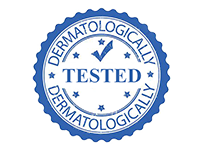 This product was tested and reviewed under the supervision of a dermatologist to ensure product safety.

FERI Flawless products are tested to ensure safety while providing real effects that improve the look and feel of your skin. Independent labs measured and verified the improvement in the appearance of our skin for each product.
Supported by science to improve your life, FERI Flawless will reverse the signs of aging while revitalizing your appearance.

During our in use trial on real subjects, many have shown dramatic results after only 1 application of the FERI Flawless Eternal 5 Eye Serum or Dream Lips Lip Treatment.

Testimonial #1
I was really surprised how FERI Flawless has worked on my skin.
After using this product, when I looked in to the mirror, I was so shocked to see who was staring back at me!
My husband even told me that "your face is looking good!"
Since that day, I am very pleased each time I go to see myself in the mirror. My skin is clean, bright, and with a shine over my face.
The area around my eyes are becoming clearer, as it was very dark.
When my sister visited, she was wondering what I was using. I told her that I was using FERI Flawless and now she is onto the regimen herself.
We do not need to wear much makeup now! One evening, we were going out for dinner. My sister's face looked so good, I asked her if she was wearing makeup. I was surprised when she said "no", so I had to ask her again.
Now my face is not only clean, bright, and joyful. It is Flawless and feels so soft!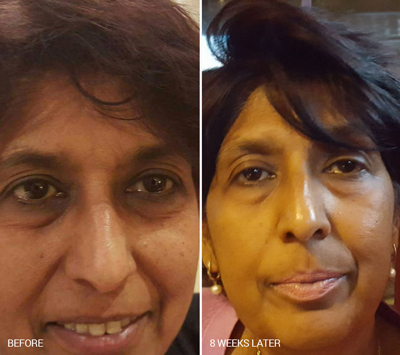 Testimonial #2 Leo
I began using my FERI Flawless products daily on April 1st, a few days after joining this incredible business. These photos taken with my iPhone show the results after 30, 60 and 90 days. I was confident in the efficacy of the products but I must say that they have significantly exceeded my optimistic expectations.

When asked if the products work, I now simply hold my phone with the before pic beside my face and ask "You tell me if they work?"

Without fail, the answer is usually "wow!". An extra couple of minutes in the morning and evening is all it takes.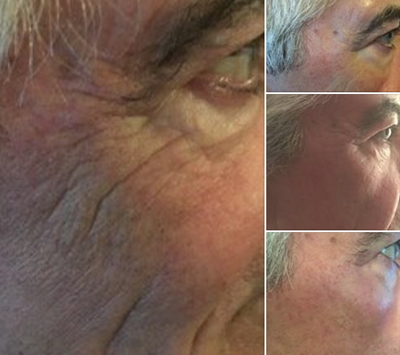 Testimonial #3
After one week of using the FERI Flawless regimen, there has been a marked change to the tone of the skin, with reduced lines around the eyes!
UPDATE:
After two months, the results are dramatic. The fine lines and wrinkles are diminished with a marked improvement around the nasolabial fold.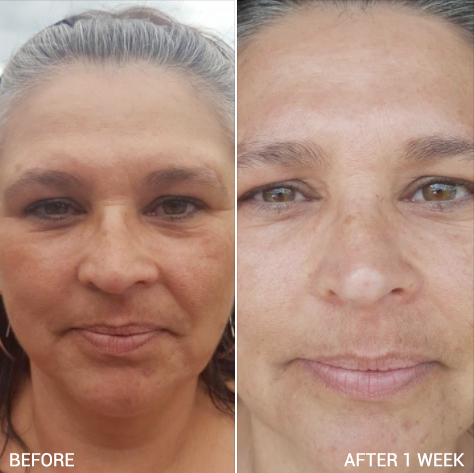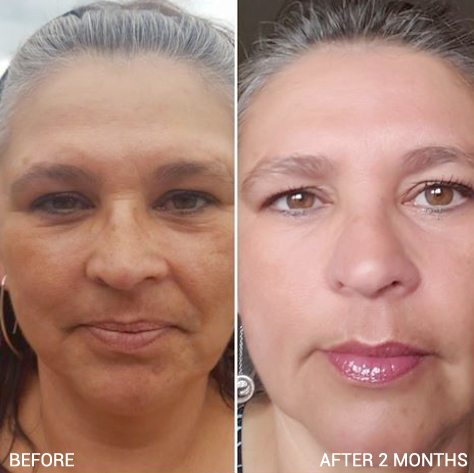 Testimonial #4
I love using the TOTALE Package!

My skin use to have dry spots in different areas and now my skin is soft and smooth all over. I use to wake up looking like I was in a midnight boxing match every night. I would wake up to puffiness under my eyes every morning.

My bags are not completely gone but what I can say is that they have reduced immensely!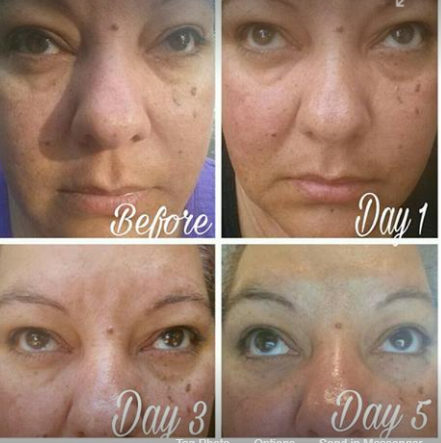 Testimonial #5
This is a picture of a woman who has had challenges with her skin for many years. At 50 years young, she started using the FERI Flawless Quad AG. The results are incredible, with improvement in the tone, redness and a significant reduction in the lines and wrinkles.

FERI Flawless has transformed her skin. It is amazing!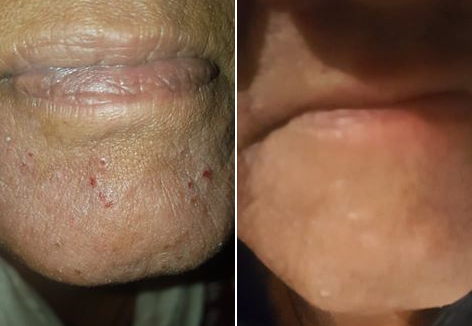 Testimonial #6
After 7 weeks of using the FERI Flawless regimen, the results are dramatic. Lines and wrinkles are diminished and she is regaining her youthful glow!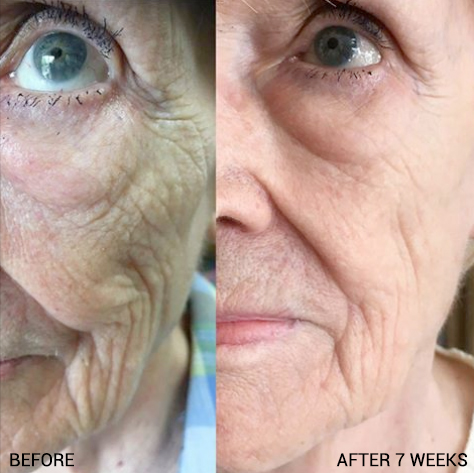 ---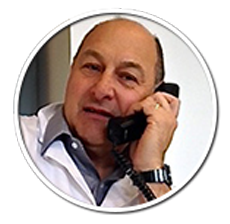 Tom H.
GWT Formulator
Tom H. holds a B.Sc. degree from the University of Toronto, and as a Chemist has worked in the Personal Care and Cosmetics Industry since 1979. His career has afforded a variety of technical capacities within Quality Control management, and Research and Development work with Companies such as Beecham International, Estee Lauder Companies, Revlon International, CCL Industries, Lander Company, Faberge International, and Max Factor Company to name a few. In 2016 Tom, Joined GWT to work Side by side with CEO/Founder as the head formulator to create the 1st GOLD standard product for the skin care industry.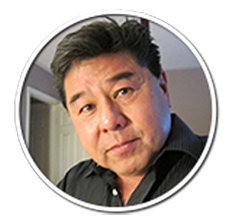 David O.
International Expansion Consultant
David O. is a graduate of the University of Toronto with a degree in science, after studying chemistry, biology and physics. He furthered his education through his certification in aseptic and surgical technique. After years working with thoracic and general surgeons, he specialized in urologic laser applications and radiofrequency ablation of inoperable tumours in oncology. He moved on to research and development in medical products while navigating the regulatory and registration demands of the FDA and Health Canada. He is currently involved in cosmetic regulatory and registration requirements specific to each area of the world.