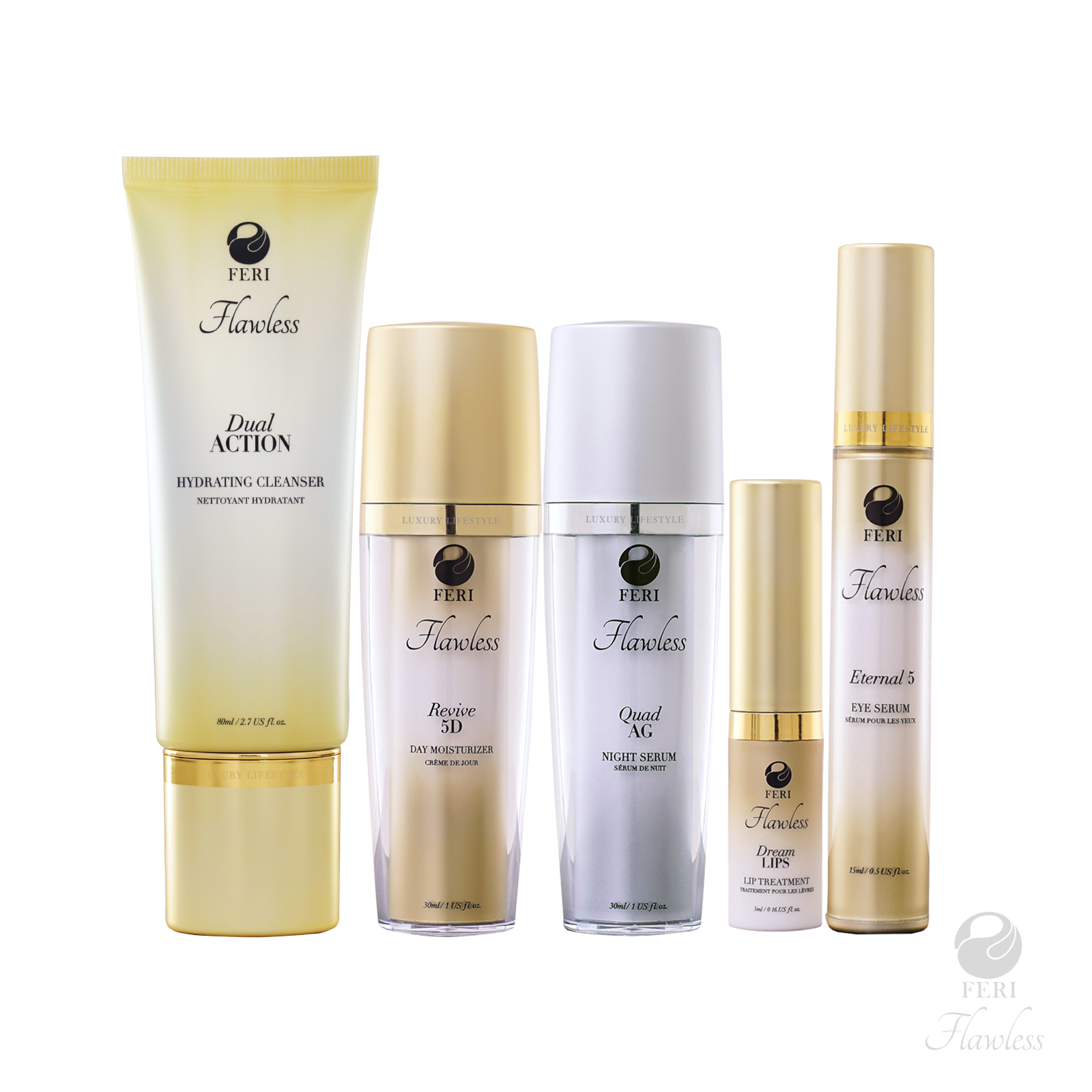 TOTALE PACKAGE
Totale package includes 1 of each FERI Flawless product.

1) Day Moisturizer The FERI Flawless Revive 5D Day Moisturizer uses the world's finest ingredients including Peony and Iris extracts.

2) Night Serum The FERI Flawless Quad AG Serum uniquely combines smoothing, normalizing, skin replenishing & toning ingredients.

3) Dream Lips FERI Flawless Dream Lips is a quick plumping and moisturizing preparation designed to solve dry lip conditions.

4) Eye Serum FERI Flawless Eternal 5 Eye Serum reverses the appearance of the aging eye area instantly with the potent combination of expression line relaxers.

5) Hydrating Cleanser With the FERI Flawless Dual Action Hydrating Cleanser, you will experience clean, supple skin with the feeling that your skin is tight and dry.


Order Today!