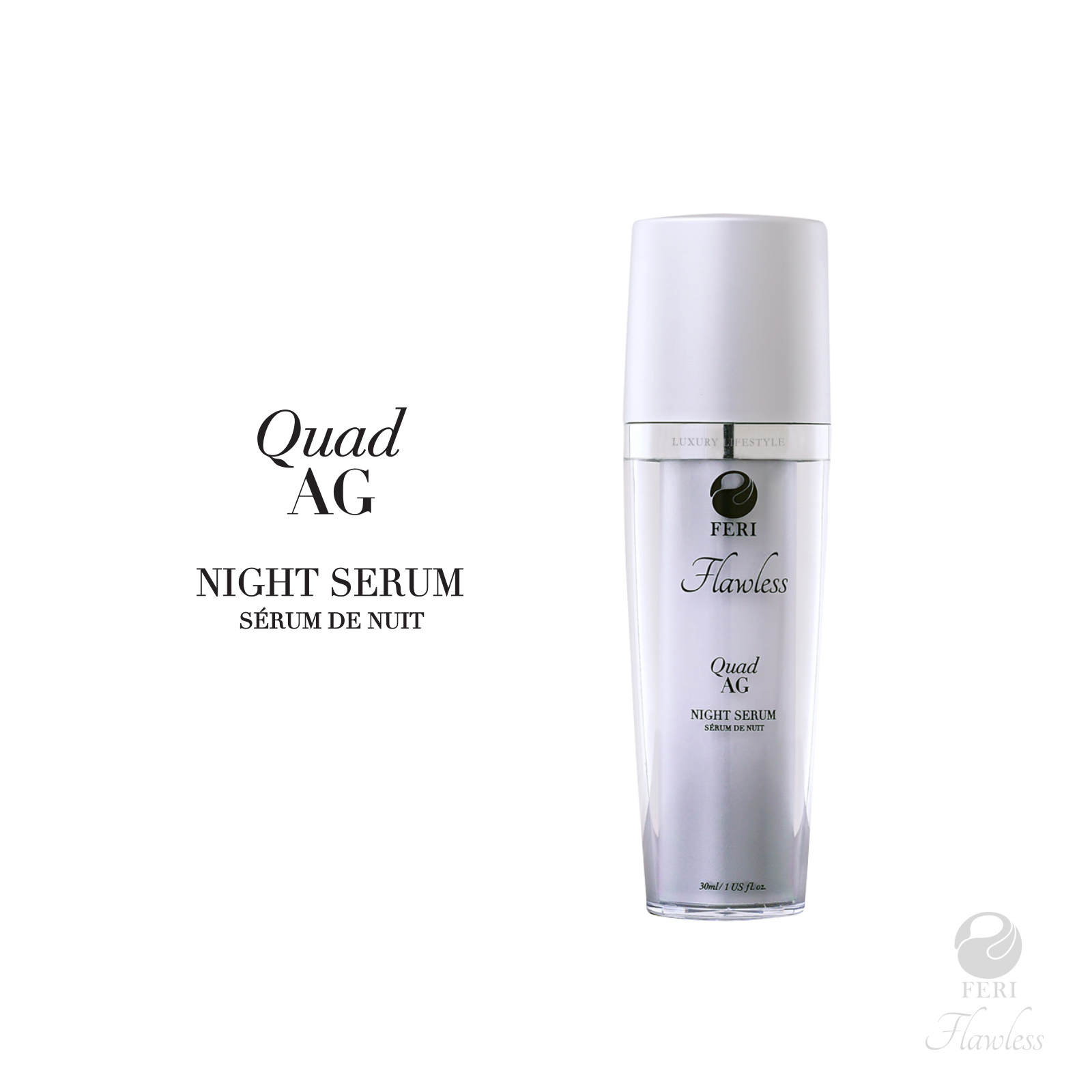 QUAD AG Night Serum
The Effects
The unique elements to FERI Flawless Quad AG Night Serum works in harmony overnight, preparing our skin for the next day. The skin looks healthier that has a natural skin balance.
The look of fine lines and wrinkles are diminished through the blend of extracts and sugar compounds that work together in unison.
Order Today!
Flawless Rejuvenating Night Serum has a smooth and silky texture and contains a powerful, natural antioxidant to protect your skin from atmospheric pollutants. It helps to improve elasticity in supporting tissues to reduce the appearance of fine lines while you sleep.
The exclusive microsilver formulation prepares your skin to maximize the benefits of anti-aging ingredients that enhance your appearance while it gently cleanses the bacteria that can cause skin issues that contribute to the look of aging. It helps support the skin's natural flora.
The natural plant extracts makes your skin look smoother, while toning and through long lasting moisturization, replenishes the skin.
Before bed, cleanse your face with FERI Flawless Cleanser and gently dry your face. Dispense 1-2 pumps of FERI Flawless Quad AG Night Serum onto the palm of your hand. Using your clean fingertips, gently massage the serum onto your face and neck while avoiding direct contact to the eyes.
If using FERI Flawless Quad AG Night Serum on acne-prone skin, do not use any acne medications while using the serum, especially those containing benzoyl peroxide and/or salicylic acid.
This product is for external use only and should be kept out of the reach of children. Store in a cool, dry place.
Be the first to review this product