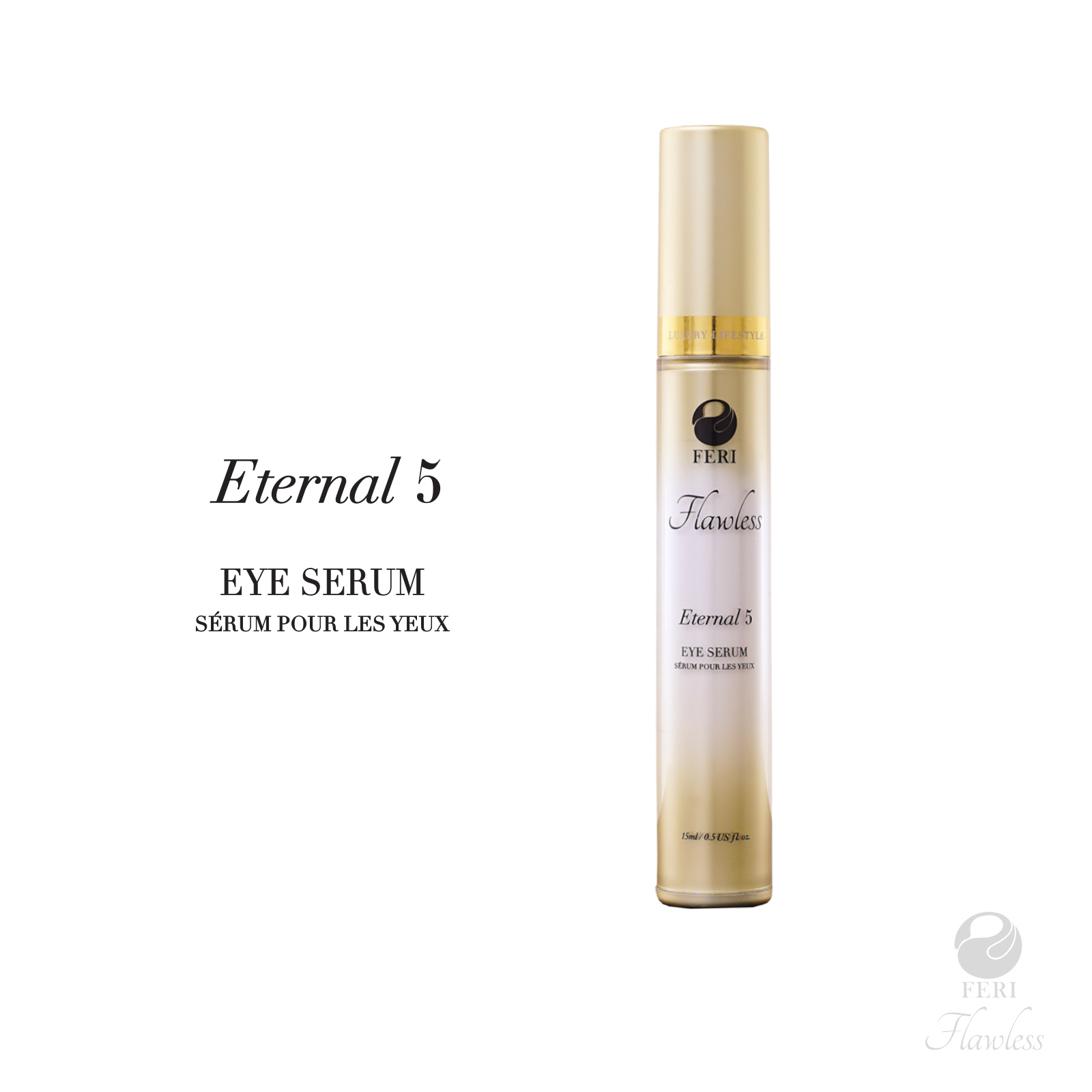 ETERNAL 5 Eye Serum
The Effects
The appearance of deep lines and wrinkles around the eye are diminished with the FERI Flawless Eternal 5 Eye Serum. Combined with fast acting and long lasting ingredients that effectively moisturize while improving the tone of the eye area, we look younger as it reverses the signs of aging.
The area around the eye area is improved as the visibility of lines and wrinkles is significantly lowered.
Order Today!
FERI Flawless Eternal 5 Eye Serum reverses the appearance of the aging around the eye area instantly.
A skin relaxer combined with an ingredient that naturally oxygenates our skin quickly reduces the appearance of wrinkles and fine lines while increasing the volume to achieve a fuller look.
A safe, skin relaxing element helps reduce the appearance of laugh lines.
Hyaluronic acid, naturally present in our skin is applied in microspheres that absorb moisture to ensure that hydration is long lasting to reduce the signs of aging.
Squeeze a small amount to the tip of the applicator. Using the roll-on applicator, carefully apply FERI Flawless Eternal 5 Eye Serum to the skin area around the eyes without direct contact to the eye or mouth.
This product is for external use only and should be kept out of the reach of children Store in a cool, dry place.
Be the first to review this product