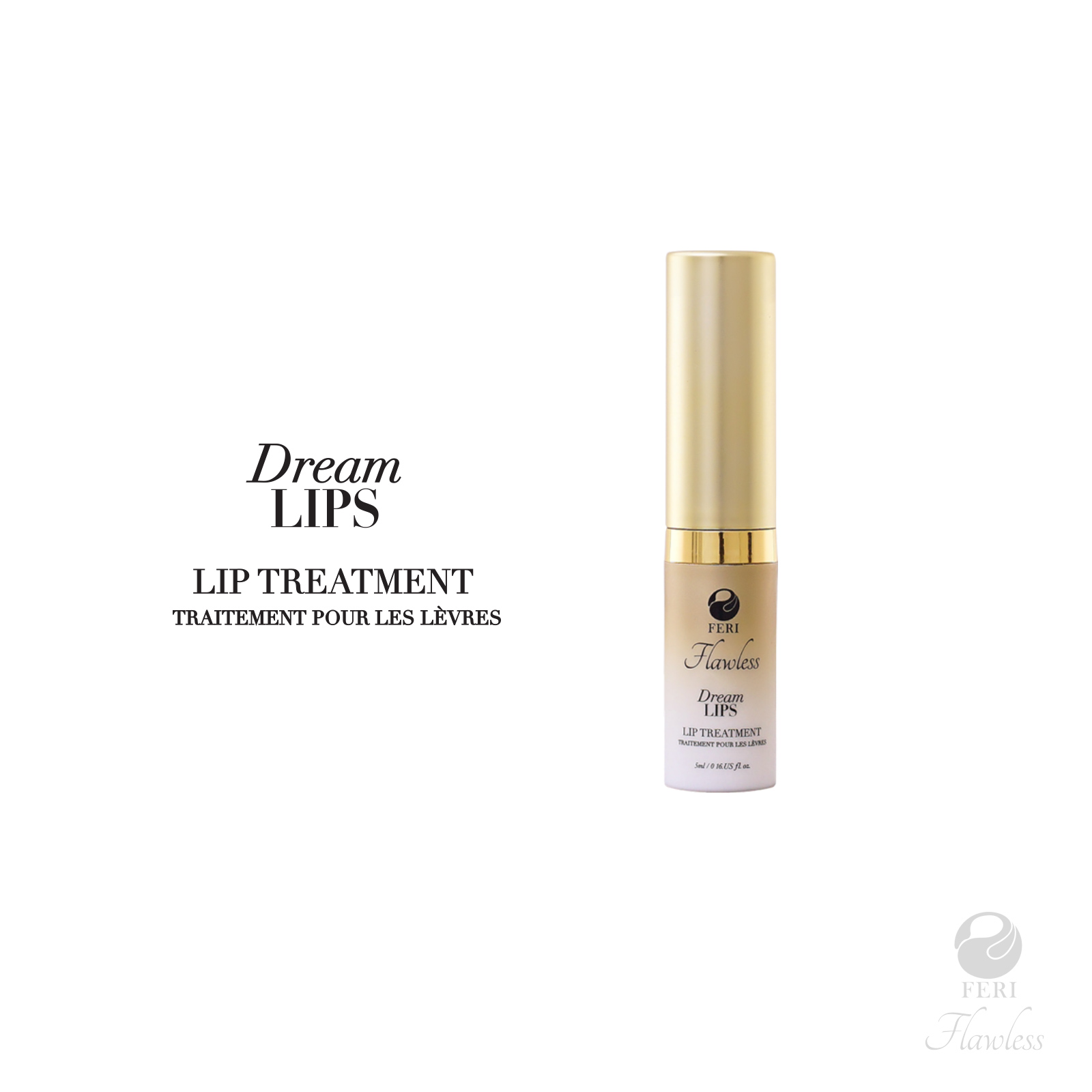 DREAM LIPS Lip Treatment
The Effects
FERI Flawless Dream Lips' dual action lip treatment has fast acting and long lasting moisturizers that makes your lips look fuller and plumper.
This serum improves the appearance of visible small vertical lines while a skin relaxant helps reduce the appearance of lines and wrinkles around the lip area to work in harmony with the moisturizers.
Order Today!
FERI Flawless Dream Lips is a quick plumping and moisturizing preparation designed to solve dry lip conditions that can lead to an aged appearance. Plant extracts that have been scientifically proven to improve the look of vertical lines and wrinkles around our lips are blended in to this exclusive formulation.
Hyaluronic acid, naturally found in our skin is applied to your lips in microspheres that absorb ambient moisture to ensure hydration is long lasting.
A skin relaxer combined with an ingredient that naturally oxygenates our skin quickly reduces the appearance of wrinkles and fine lines while a Himalayan plant extract makes the lip area look fuller and plumper while reducing the look of vertical lines.
Squeeze a small amount of FERI Flawless Dream Lips to the tip of the applicator. Carefully apply the serum on you clean lips and the skin area surrounding the mouth. Gently massage the serum until it is absorbed while avoiding direct eye contact.
This product is for external use only and should be kept out of the reach of children. Store in a cool, dry place.
Be the first to review this product